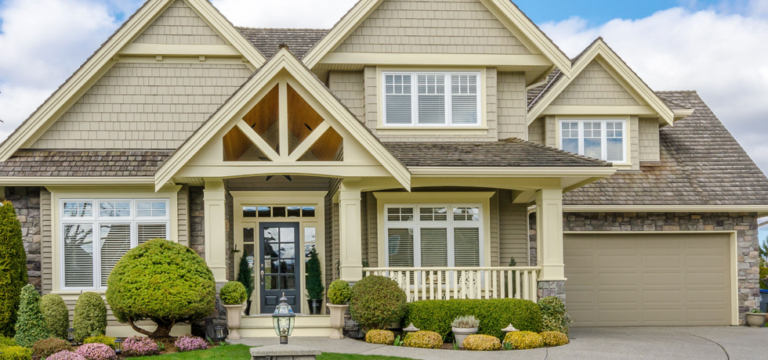 There are some things you probably cannot change about your home — its location, size, age, etc. That is why it is so important to take pride in the things you can control. When it comes to potential buyers, meticulous details can be the difference between you swapping that "open house" sign for one that reads "SOLD!"
Here are some tips on how to successfully prepare your house for an open house.
Curb Appeal
The process of making your home appealing begins with its exterior appearance. Here's a good exercise: Ignore your normal parking spot (ie, the garage) and instead park where your open-house visitors are likely to begin their tour of your property (ie, the curb or driveway). Pay close attention to what is now in your field of vision. Is it easy to see the home numbers? Is the path to the front door clear and comfortable? Is there unsightly debris that will remind someone of annoying yardwork, or are there blooming flowers that will make them feel welcome? Does the front door handle jiggle? Is any paint peeling? Are there tiny cobwebs in the corners? Address any issues yourself because potential buyers typically hate having to imagine a space differently. Remember: A few potted plants or a little landscaping goes a long way, especially flowers that offer bright pops of color.
Interior Interest
When it comes to the interior of your home, make sure all furniture is appropriately sized for the room it's in. An oversized couch may maximize comfort on a movie night, but it will turn off potential buyers. Purchasing a short-term storage unit to house some of your larger furniture pieces may seem like a hassle, but it is worth it if it makes your home feel larger during an open house. Visitors won't feel like they are settling on space, and the openness will have them mentally arranging their own furniture in the space. That is exactly what you want as a seller. Finally, make sure everything is spotless and organized. (Bonus Tip: Odorless is preferable to a prominent but otherwise pleasant smell. Many buyers are turned off by any sort of artificial scents because they believe they may be masking lingering odors.)
Avoid Backyard Blunders
Don't get so caught up in the curb appeal that you forget about what's out back. All that attention you paid your front yard? Make sure you give your backyard the same tender, loving care. If you have a small balcony or back patio, consider staging it with a small cafe table and chairs, complete with a coffee mug and pastry plate. Details like that are what turn a space from "small" to "cozy." It forces people to focus on functionality rather than dimensions alone. Similarly, remember that decluttering and showcasing spaces are equally important in outdoor settings. Remove any scattered toys or tools that may be spread across your backyard. An empty space showcases its usability for entertainment or play better than garden hoses and footballs. If you have a budget for staging, consider landscaping details that help promote privacy or distract from any unsightly features in your backyard.
When preparing your home for an open house, it can be all too easy to hyper-focus on the interior. After all, spaces like your bedroom and bathroom are intensely personal and it can be nerve-wracking thinking about a stranger being in them. However, smart sellers put equal attention to the exterior of their homes because they know that outdoor spaces and features can leave a tremendous impression on buyers.
Photo via Pixabay.
Suzie Wilson
Interior Designer, Author, Creator of Happierhome.net
info@happierhome.net